---
... and the adventure begins!
---
---

---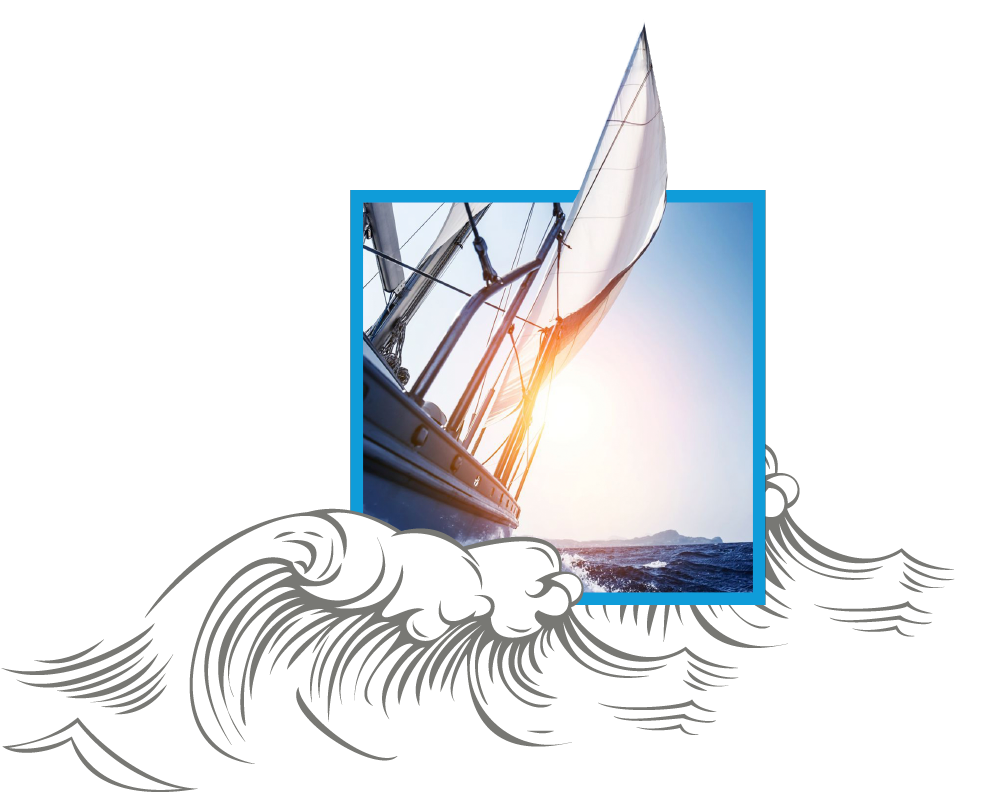 Club "Aсhtung-Yachting!"
---
Sea Adventure Club "Aсhtung-Yachting!" unites active, energetic, successful people who live brightly. If you:
bored with standard hotel vacations
tired of contemplating the sea only from the shore
are open to completely new sensations
want new and unforgettable acquaintances
... and if, damn it, the sea is calling! - welcome aboard!
---
What is the most valuable thing in yachting?
---
This is the atmosphere on board, created and carefully maintained by our skipper and first mate. That is why, at first, strangers quickly form a single, close-knit crew. Acquaintance develops into friendship, and friendship develops into a marine brotherhood. Laughter, jokes and stories do not stop even in strong weather. And, if we are frank, then even when someone is seasick, our crews "scare the sea inhabitants" with a smile.
This is our difference and secret - an infectious feeling of happiness and freedom!
You don't need to be clairvoyant and see through the screen to know - you have the same elusive twinkle of adventurism in your eyes!
And the only question is when? When will you let it fire?
About us, about you and feelings
---
And let's start, perhaps, just ... with you. What can we say about you ?! And even if we don't know each other ?! And we can ... The thing is that you and I are very similar. And this is no coincidence, as well as the fact that you ended up here, because there are practically no random people in yachting.
Everyone who reads these lines, like their authors, thirsts for adventure, burns with new strong sensations and wants to live ... and live brightly, damn it!
And yachting is just such an aspect of life. Unique, enchanting, sometimes spontaneous and mesmerizing like the ocean itself. This is how we know him and this is how you can recognize him ...
---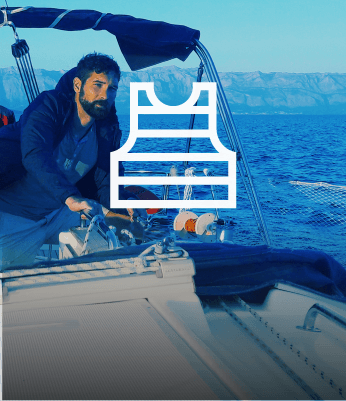 Assemble your team
Accidentally stumbled upon "Achtung-Yachting!", Before that I had absolutely no idea of yachts. Saw fewer things in a week on a yacht ... why not ?! Booked on the same day. Because they are lying on the beach, or just wandering around the cities are just tired. I wanted something new! And I didn't regret it. For some, the word "yacht" is associated with luxury and comfort, but don't expect that. But the impressions are not forgotten! Even if you have never been interested in this topic, the rest will remain in your memory for a long time. ... but carefully, it can infect and start saving up for your yacht ... * went to talk to a friend *

A week on a yacht around Ibiza and nothing, friends, NOTHING! except for ... strong impressions, excellent mood, fun adventures and a light tan! And these yacht gadgets, such as grottoes-jibs-grass-catches-fenders-board-cursleventik ?! Do you need it? Therefore, think carefully whether you should decide on all this ?! Whether it's a matter of burying your belly in the sand and watching the sail whitening on the horizon, what is the thread to chew at the same time and sweetly burp beer, remembering in secret from everyone

childhood dream of becoming a pirate ...

In yachting, I am a casual passer-by, but after a week's trip to the sea I fell in love) I am sure that this is thanks to the Captain and the crew. The best cure for depression and in the fight against the fear of water!

I would like to thank everyone for an unforgettable experience and a wonderful time in the waters of the Atlantic Ocean. Special thanks to the Captain for the organization, for the skills acquired. Serge, you are the most "sea-loving" moreman!