---
Three anchors of our philosophy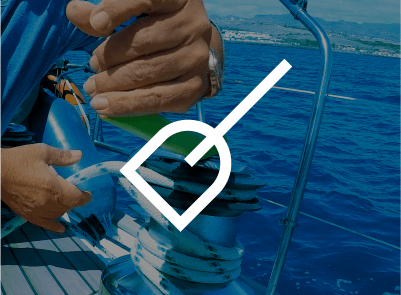 Experience is an everyday matter!
It doesn't matter who you are: "Sea Wolf" or call the mast "sail pipe". You choose the crew list for yourself.
If you want to gain experience in clew or steering, we will provide this opportunity. You just want to look good on board, drink cocktails and watch others work - please!
You just need to inform the captain about your travel plans - COMMUNICATION WORKS WONDERS !!!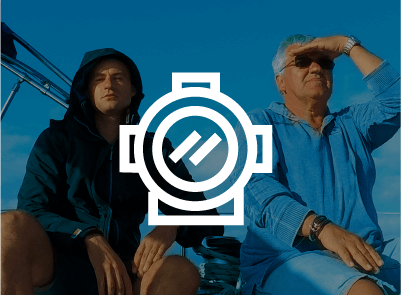 All ages are submissive!
Our experience shows that the greater the "age range", the more chances by the end of the adventure to become not just bosom friends, but practically one family, where there are "crazy" children, experienced parents and even wise grandparents!
The young adopt the wisdom of the elders, and the elders are infected with the energy of the youth!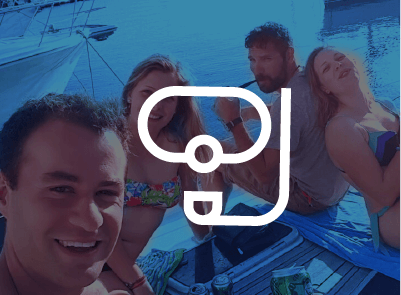 New friends are already on board!
It can be hard to join an already knocked-down team when you have to join the campaign of some established company - our crews don't have this problem!
Most likely, you will know only one, two people from the crew, like every participant in our tours.
You will see for yourself how great it is to make new, completely unexpected acquaintances, and at the end of the tour, instead of going ashore, you will definitely want to walk the same crew to Singapore!
---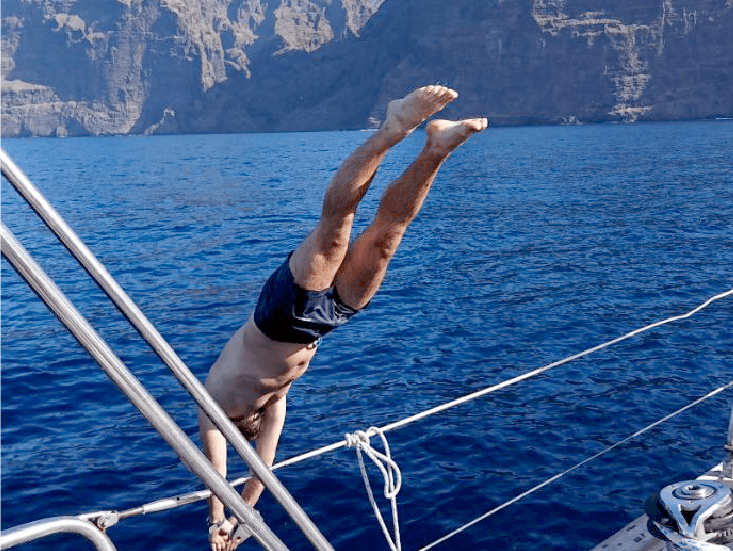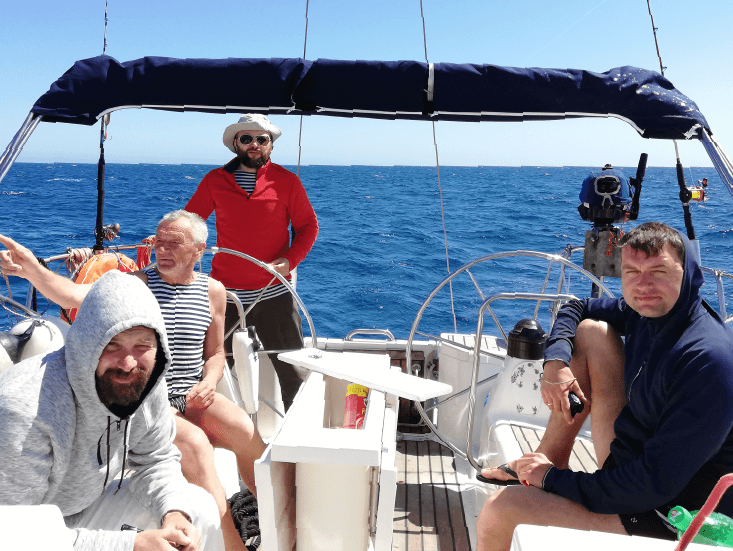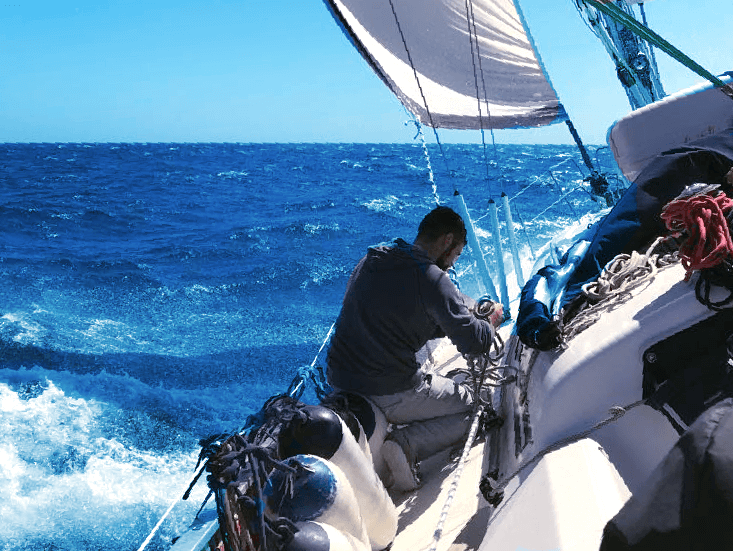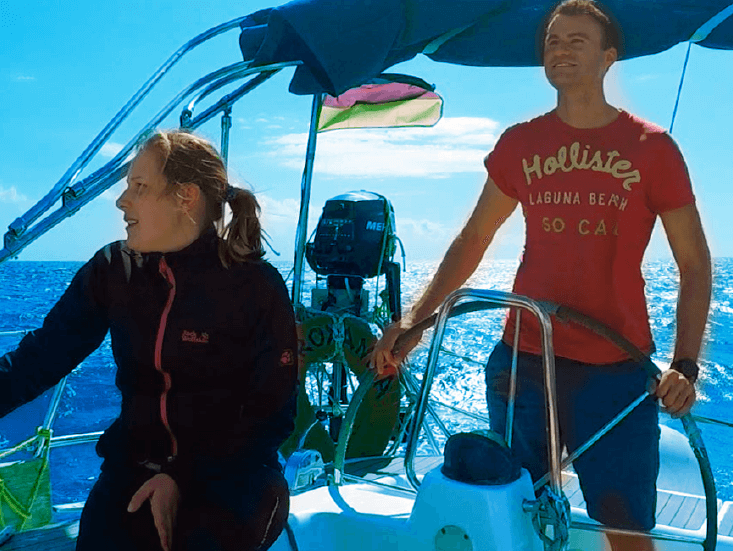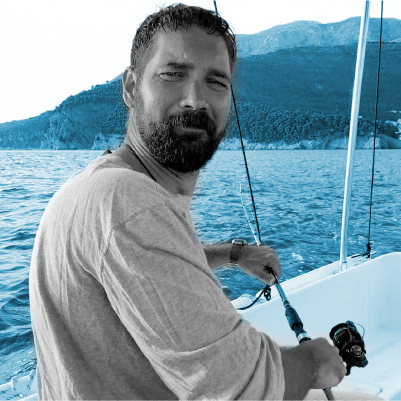 Vasya Schmidt
Serge L.
---
Position:
Skipper
---
Reference:
Thanks to his adventurous and military experience, he has acquired a beard, bikes, stories and a friendly swearing manner. The owner of a disgusting craving for the snotty pop of the 80-90s, especially for the work of Senchukova. At sea or on foot, he is always happy and cheerful. Life position - "Puk, but run!"
---
Home port:
Nuremberg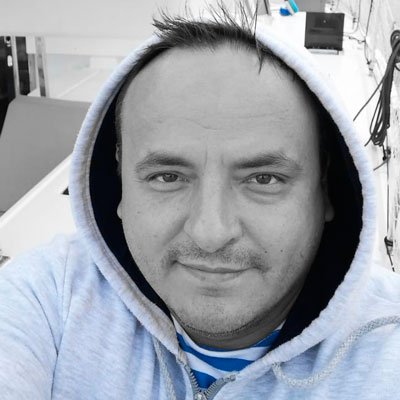 Donya
Denis V.
---
Position:
Skipper
---
Reference:
Good-natured in the opinion of his cat, cheerful, despite the difficult global geopolitical situation, and a very responsible skipper. For his crew, he is capable of the impossible. And it doesn't matter whether it is to get lard and vodka ... at 1 am ... in Portugal ... on the island of Madeira or to "sentence" a half-liter can of condensed milk in the name of caring for the figures of his wards, he can handle any task!
---
Home port:
Odessa (near Nikolaev)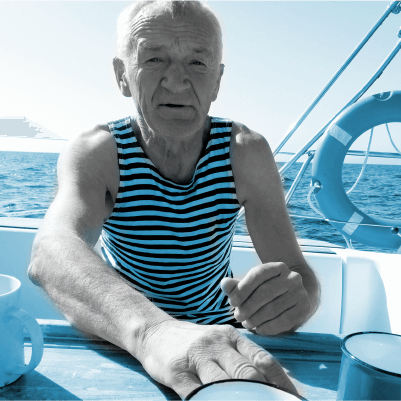 Leonidych
Sergey Leonidovich K.
---
Position:
First Mate
---
Reference:
A real sea wolf. Able to navigate even on school outline maps, measuring the distance in matchboxes. Behind the back sea experience in different waters of the planet - more than 30 years and, who knows how many, nautical miles. With just one word "okay!" able to return people to faith in life.
---
Home port:
Nikolaev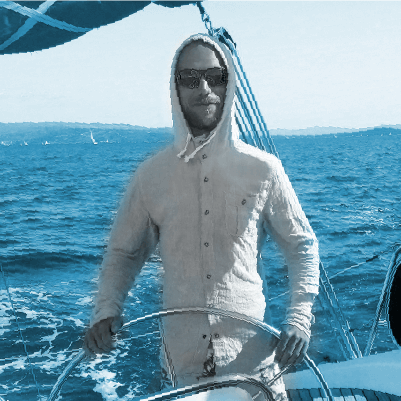 Senya
Arseny Ya.
---
Position:
First Mate
---
Reference:
The most positive person on the planet according to the magazine "Akhtung-Yachting". A distinctive character trait is calmness. If anyone has seen him outside of this state, contact the skipper for a reward. Knows how to extract sounds (pleasing to the ear) from any objects. A distinctive feature: after mooring, it instantly disappears and returns after an indefinite time with photographs, thorough knowledge of the area and a lot of emotions.
---
Home port:
Kazan